| | | |
| --- | --- | --- |
| - Access Control System by Smart card & BIO |       | - IP Intercom System |
| - Elevator Control System |   | - Building Managerment System |
| - Biometric Identification System |   | - Visitor Managerment System |
| - Video Managerment System |   | - Electronic Guard Tour System |
| - Long range reader for Vehicle |   | - Electric & Non-Electric Perimeter System |
CATTLE MANAGEMENT :
TAN BAO SAI GON CORP provided animal management systems of  Gallagher Group, products are imported 100% from New Zealand.
WHAT'S ELECTRIC FENCING SYSTEMS ? 
Systems contain : Energizers, Wire and Cabble, Earth Stake and other material to create a close fence system for manage cattle, they make a shock with 1 pulses/sec when the animals have a touch with fencing. Electric fence systems for cattle include:
| | | |
| --- | --- | --- |
| | | |
| ACTIVE | PORTABLE FENCING | PERMANENT FENCING |
WHAT IS THE USEFULL OF ELECTRIC FENCING?

Cattles are separated into small groups
Zoned grass and easy for grown grass.
Protect and prevent to lost cattle.

WHY DO WE USE ELECTRIC FENCING?

Saving cost of labor and grazing
Make a good condition for livestock.
Saving construction costs for farm
Easy for set up and maintenance. 
WEIGHING AND ELECTRIC IDENTIFICATION (EID) SYSTEMS
WHY DO WE USE WEIGHING AND ELECTRIC IDENTIFICATION (EID) SYSTEMS ?
EID Systems of Gallgher help Farmer have information and weigh of cattle in one minutes, specially, the weigh scale have veterinary care, the farmer can check animals's health very easy.
HOW DO WEIGHING AND ELECTRIC IDENTIFICATION SYSTEMS WORK?

 

The cattles get in to weigh scale, the first auto door opens and then closes immidately.
The Electric Identification (EID) system will read the electric tags then it will beep one times and display on screen.
Cattle can stand on the platform by rubber lined floor, in about 3 to 6 sec, the weigh scale will clock, and then it will beep one times and display weigh on screen. The informations about weigh and EID will save to Weigh Scale and Data Recorders (W810v2) and we can get data section through APS software.
After finish a process of weigh, the second auto door will open, the cattles get out and the first door will open for an others one. 
Management Technology action fastly and exacly, help farms easy to use and give maximum effective.

 
 WHAT IS HEAT DETECTION?
Heat Detection is an advanced technology, which is emported from New Zealand
Decrease labor and without high - experience
The result of Flashmate is 95%
Expect the isemination times.
Expect the conception times.
With a glue.
HOW IS HEAT DETECTION WORK?
Use it for Cow.
Flashmate flashes red to indicate the good times for isemination within 6-21 hours.
After 21-23 day, flashes green to indicate possible conception.
 WILD ANIMALS MANAGEMENT
Gallagher's Electric Fencing Systems come from New Zealand, which is the good solutions for conservation and development 's wild animals. TAN BAO SAI GON will give quality products and high efficiency. Some projects of 2015 and the coming years:
THE VINPEARL SAFARI PHU QUOC'S PROJECT
TAN BAO SAI GON CORP, the contractor design and contruction for this project, where is big and focus of South East Asia in Phu Quoc.The total of area is 498.8 ha equivalent with 4.989.217 m2 with 8000bout/day.
The Zoo of Muong Thanh Safari located at the center of Muong Thanh 's ecological zones, it takes 14km from 1A Route , where are take care  thousands of wild animals in nature zone with deversity botanical. The general manager of TAN BAO SAI GON CORP tested and advisoried about design electric fencing system with the criteria is making a safe safari park  for traveler visits and studies.
| | |
| --- | --- |
| | The safari park is planned on 200ha, Where is the people and animals can interactive to have a reality feel about environment and animals's behavior. |
Product Overview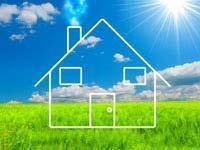 Large Corporations, Small Businesses and Individual Households are joining what has been called by some, the Green Revolution. For many people, reducing your Carbon Footprint is seen as a must, in order to sustain the environment and help future generations. The Sky Tunnel is a product that will certainly help you achieve this.
Why use electrical lighting when there is an abundant source of a renewable energy available for free. A high percentage of most Electricity Bills is used on lighting areas of buildings during the daytime, when the sun is already providing enough light… The problem is, you're probably not utilizing this daylight to its full potential.